Hello, hello friends! How's everybody doing? Whew, days fly so fast- could you believe that we're almost at the end of the month of May? But I am happy, and I'm preparing myself because I'm turning a year old in June! HAHA! Going legal now eh? Well kinda means that more responsibility for me, and no more baby moments- but wait, wait, wait! That doesn't stop there, because this post will be about my little boy-like look for the day!
Yes, people said that I so look like a kid, which I loved! HAHA! Oh how I miss my childhood days- who wouldn't? :)
So this time, I am wearing overalls! I bought it yesterday at the Community Vintage store in Vancouver because I craved for it so badly! It's weird, I know but I just can't go home without buying one! Well, I love how most people I encountered at school and around town appreciated it and complimented me for the layering, and of course the way I look! :)
Got people smiled, and kind of had some eye-brow raising moments- but well, there's no cure for that!

I found it hard at first to mix it with some of my clothing but I already had an idea that it would look great with my bow-tie and my polka dot shirt so I tried them on, but still lacking something. So then I applied my two-toned brown shirt, and look how it turned out! Unexpectedly, cute! :) Of course, my loving socks and high-tops Nike added so much to that playful look!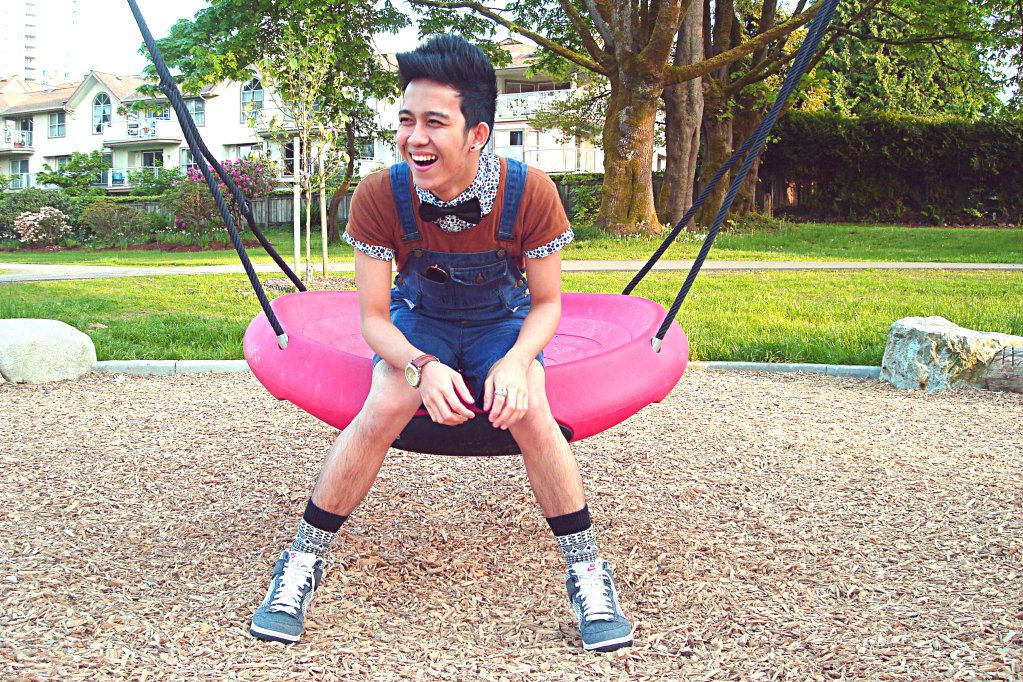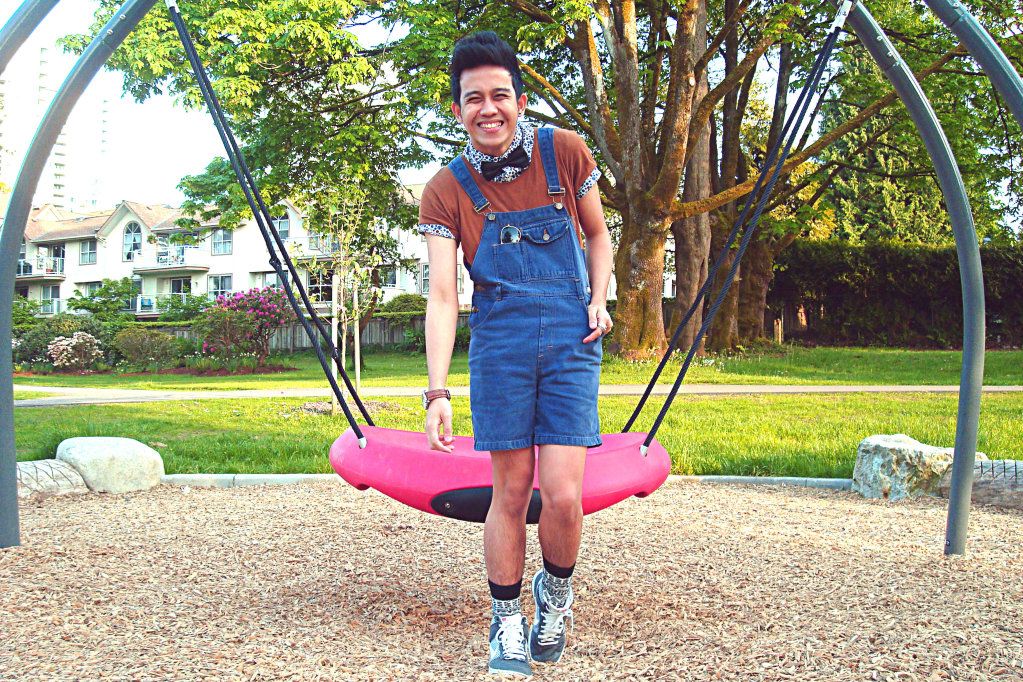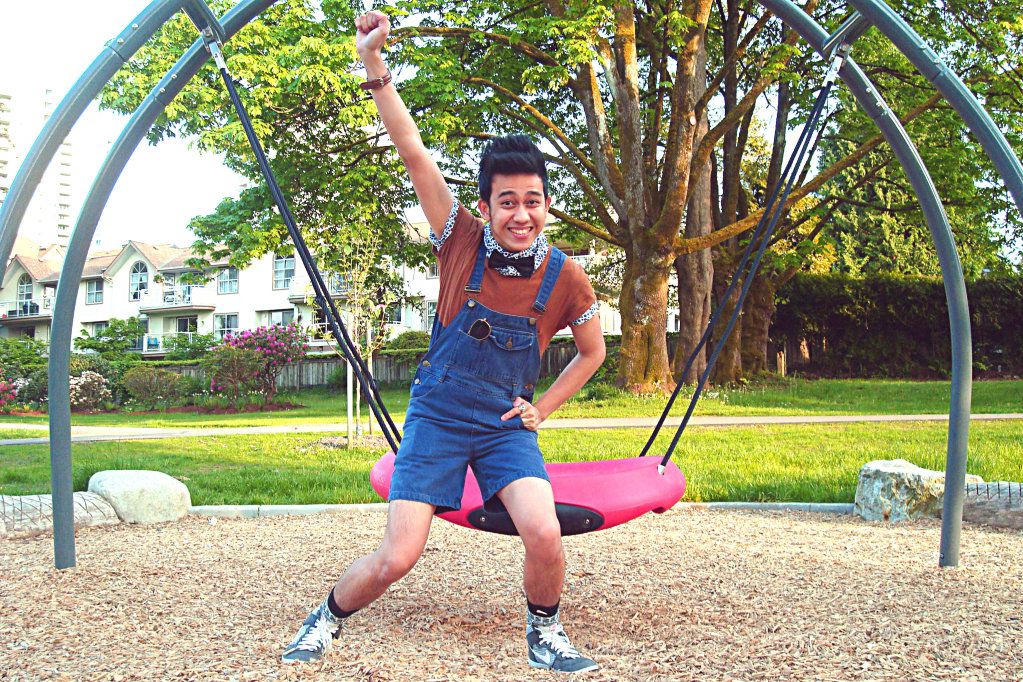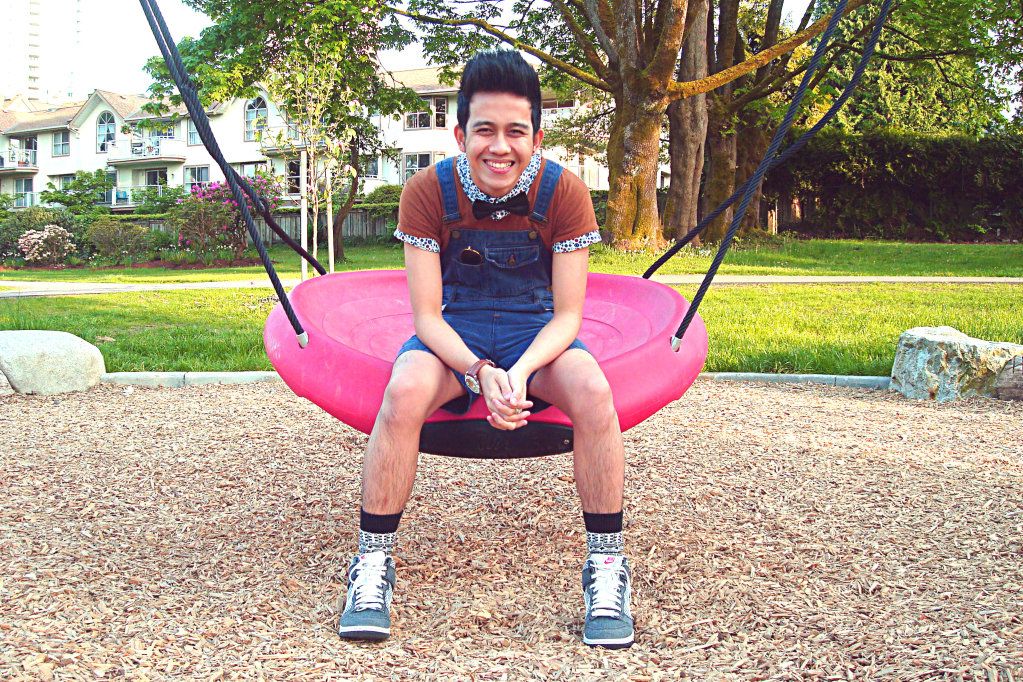 Anyways, enjoy your week, and I hope you'd HYPE the look here:
Let me know what you think! Love life, love #SEFFINISTO - Joseff Lopez. ;)