Tonight, we are young... so let's set the world in fire, we can burn brighter than the sun!!! FUN.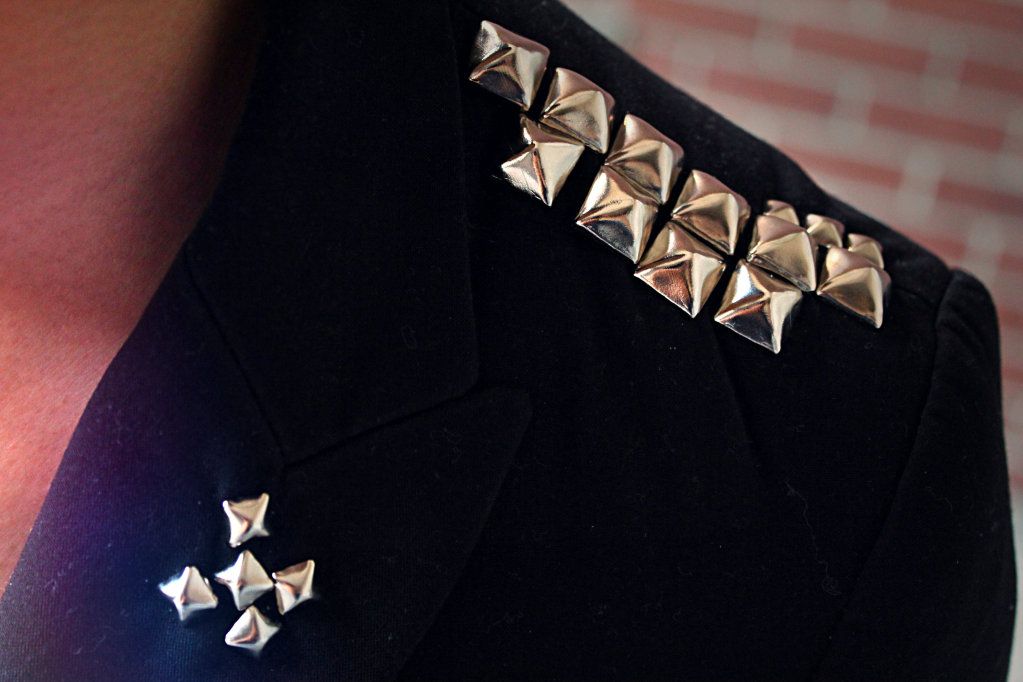 How is everybody doing? I am pretty much back in the social-blogging world just for today! HAHA! I've had so much school work in the past days, and couldn't even finish it because there's too much. Also the fact that the weather is always unstable in Vancouver. Almost Summer, but it's cold - can't take photos outside!
Anyways, today I am pulling of a rocker look from the 80's. Again, my always favourite bandana is with me (oh I love them), and I had my Zara jacket customized with pyramid studs on! This is my Do It Yourself moment.
This was a fun shoot because I also had photos taken with my friend, Sherilynn, who at the time was in the rocker-diva look from the Styling Mixer that we did last Sunday, May 27th! You have to check the photos out!
Brilliant styling
, of course by yours truly! I'm going to feature them here, in a couple of days I think. :P
Anyways, I hope you guys enjoy the look and let me know what you think! And don't forget to hype the look here: